Bush and Putin claimed "a joint effort" helped land the Russian president a hefty striped bass during an early-morning fishing excursion.
The two presidents later let the fish go. For them, the bigger catch was the opportunity to show each other and the world that they are ready to set their differences aside and find common ground.
"Through the course of our relationship, there have been times when we've agreed on issues, and there have been times when we haven't agreed on issues," Bush said at an informal July 2 press conference, where the leaders looked relaxed and windblown."
"One thing I've found about Vladimir Putin is that he is consistent, transparent, honest, and is an easy man to discuss our opportunities and our problems with," Bush added.
Season Of Change?
The mood was a marked contrast to recent months, when hostilities between Moscow and Washington reached a fever pitch, with Bush accusing Russia of reversing democratic reforms and Putin criticizing the "unilateral" policies of the United States.
With the emphasis in Kennebunkport on cooperation, however, the two leaders played nice even on traditional issues of contention like Iran's nuclear program.
Bush said Russia "shares the same concern" about Tehran acquiring nuclear weapons.
The two leaders also discussed the controversial U.S. plan to base parts of a missile-defense shield in Central Europe.
Putin, who made a surprise proposal at the June G8 summit to share an Azerbaijani facility, yesterday repeated the suggestion and took it one step further.
"If need be, we are prepared to involve in this work not only the Qabala (Gabala) radar station, which we rent from the Azerbaijanis," Putin said. "If necessary, we are prepared to modernize it, and if that is not enough, we would also be prepared to engage in this system a new early-warning station being built in the south of Russia."
Broadening Talks
Putin also suggested that discussion of the U.S. missile-defense plans be broadened by including European countries and using the NATO-Russia Council as a platform for the talks.
Bush insisted components of the U.S. missile shield should still be based in Poland and the Czech Republic.
But he praised Putin's "constructive and bold strategic move," and said he was in "strong agreement" about working on the issue both bilaterally with Russia and with European countries through the NATO-Russia Council.
James Collins, the former U.S. ambassador to Russia, said Putin's proposal was a positive sign.
"What all of this really suggests to me is that the Russians have made the point that they want to talk about missile defense and how it's going to develop for Europe," Collins said. "And the president here [Bush] has basically said: 'Interesting -- we think that's a good idea, etc.' It seems to me that what came out of this is a sort of commitment to a much-expanded dialogue to include the Europeans."
Smiles, But No Decisions
Even if the proposal fails to evolve into an equitable resolution of the missile-defense standoff, some observers may be relieved at the summit's break away from the hostile rhetoric of the past several months.
Still, says Michael McFaul, a Russia specialist at the Hoover Institution, a think tank at California's Stanford University, a good relationship can only take you so far.
"I don't know if they believe this themselves or not, but they've said all along that their personal relations are excellent," McFaul said. "But now it's clear that these personal relations have little to do with decision making on things that are important."
For now, the two leaders have moved on to other matters -- Bush preparing for the July 4 Independence Day holiday in the United States, and Putin hoping to hear in Guatemala that the Russian city of Sochi is named as the host city for the 2014 Winter Olympics.

Perspective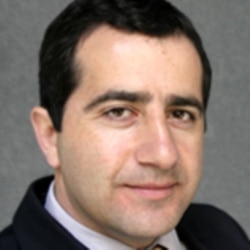 FOR AZERBAIJAN, AN 'EXTRAORDINARY OPPORTUNITY'
By Kenan Aliyev, acting director, RFE/RL's Azerbaijani Service
A WIN-WIN SITUATION. When Vladimir Putin proposed that the United States and Russia share use of the Qabala (Gabala) radar in Azerbaijan, it was partly a matter of luck. It's luck that Qabala is still functioning, luck that it's in Azerbaijan, and luck that Putin chose it as a place where Washington and Moscow could theoretically put their differences aside and cooperate.
On the other hand, it was also a matter of the Azerbaijani government being smart. It's not clear that Baku was first to conceive of a joint U.S.-Russian collaboration at Qabala. But it knew it had the base at its disposal, and it knows now how to use Putin's announcement to its advantage. Washington may ultimately turn down the invitation. But either way, for Azerbaijan, it's a win-win situation.
If the Americans say yes, Azerbaijan will be facilitating a critical global truce. If they don't, Azerbaijan will still be able to present itself as a country where Moscow and Washington could envision a comfortable partnership.
Azerbaijan has already made clear it will demand a role in any negotiations on a joint Qabala project. Being a part of this discussion, being at the table with major players, automatically strengthens Baku's hand, both regionally and internationally. Azerbaijan has already pursued a role for itself as a guarantor of energy security in the Caucasus -- particularly for Georgia -- and as a key oil and gas exporter to Europe and Turkey. Now it will have a new, strategic role to play as well. For a nation of just 8 million people, it's an extraordinary opportunity.
The current regime in Azerbaijan will use this time in the limelight to advance its interests, first and foremost the question of Azerbaijani territorial integrity in its dispute with Armenia over Nagorno-Karabakh. The situation will also give the current regime in Baku an enhanced sense of security in terms of preserving its own power. If talks proceed on Qabala, democracy may drop even lower on the list of priorities for Azerbaijan than it is now. In that sense, the proposal is a lose-lose situation for Azerbaijan.
Still, for most Azerbaijanis, this is seen as a great moment. Suddenly they're at the center of international politics, they've entered the realm of major powers. Simply put, it was great to hear their country's name at the G8.