Turkey Ends Visa Regime For Five Eurasian Countries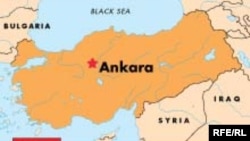 (RFE/RL) July 30, 2007 (RFE/RL)-- Turkey has abolished its visa regimes for four former Soviet republics and Mongolia.
Turkish Foreign Ministry official Mehmet Gunay told RFE/RL's Uzbek Service today that citizens of Uzbekistan, Turkmenistan, Tajikistan, Azerbaijan, and Mongolia will no longer need visas for visits of up to 30 days in Turkey. It was unclear when the change comes into effect.
Turkey does not have visa requirements for nationals of Kazakhstan, Kyrgyzstan, and Georgia, among other countries.