Shakeri is the last Iranian-American to be freed from among a total of four who were taken into custody or prevented from leaving Iran earlier this year.
A California-based peace activist and businessman, Shakeri was detained in May while on a private trip to Iran to visit family members. He was held by the Iranian authorities for 138 days under the vaguely worded accusation of intending to harm national security. The Iranians have never made clear what he is supposed to have done.
Radio Farda reported today that Shakeri was freed from Evin prison on September 24 on bail of 1 billion rials ($107,000). It is unclear whether he has permission to leave the country.
In a conversation today with Radio Farda, the press officer for the London-based rights group Amnesty International, Nicole Choueiry, welcomed the news, "and we also ask the Iranian authorities to offer a detailed explanation of why he was arrested, including the charges that were brought against him."
His release came just before Iranian President Mahmud Ahmadinejad was due to address the United Nations General Assembly in New York later today, and it appears it could be a gesture on the Iranian side linked to the delivery of the speech.
"It's true that Mr. Ali Shakeri's release coincided with Mr. Ahmadinejad's visit to the United States, however, at Amnesty International we don't think improving the human-rights situation should be subjected to any political considerations," Choueiry said. "Human rights should be given a priority at all times and in any circumstance."
Last Of Four U.S. Citizens Held
Shakeri is a board member of the Center for Citizen Peacebuilding at the University of California, which studies how citizens can promote peace in divided societies.
He is one of four dual Iranian-American citizens who were detained or prevented from leaving Iran in the course of this year. The others were Haleh Esfandiari, a scholar at the U.S. Woodrow Wilson International Center for Scholars; social scientist and urban planner Kian Tajbakhsh, a consultant to the New York-based Open Society Institute; and Parnaz Azima, a reporter for U.S.-funded Radio Farda.
Azima was the only one of the four not jailed, but her passport was confiscated.
All faced various security-related accusations, and all have recently been released. Esfandiari and Azima have now flown out of Iran. Tajbakhsh must get the permission of a judge before he can leave Iran.
News agencies have quoted diplomats as suggesting the Iranian actions against the Iranian-Americans are possibly retaliation for the arrest by the U.S. military of five Iranians in Iraq in January.
The incidents have increased tension between Tehran and Washington at a time of growing concern about the Iranian nuclear program, which the United States claims is aimed at making a nuclear weapon. That charge has repeatedly been rejected by Iranian officials, most recently by President Ahmadinejad during an appearance at Columbia University in New York on September 24.
Iranian-Americans Detained In Iran
Iranian-Americans Detained In Iran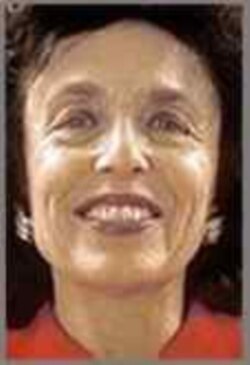 Haleh Esfandiari, the director of the Middle East program at the Woodrow Wilson International Center for Scholars, was detained in Iran in May. She was charged with acting against Iran's national security. Esfandiari along with another detained Iranian-American scholar, Kian Tajbakhsh, appeared on Iranian television in July in a program that -- according to Iranian officials -- showed that the two are linked to a U.S. plot to destabilize Iran's Islamic establishment. Human-rights groups strongly condemned the program and said any statements that were made were coerced. Esfandiari was released from jail on August 21 on a bail of about $300,000. She was allowed to leave Iran on September 3.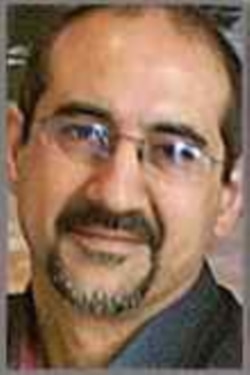 Kian Tajbakhsh, a consultant with the Open Society Institute, was also detained in Iran in May. He is also facing security charges including acting against Iran's national security. He is reportedly detained at Tehran's notorious Evin prison in solitary confinement. Following Esfandiari's release in August, an unnamed judiciary official was quoted by Iranian news agencies as saying that Tajbakhsh will be also freed in the near future. He was released on September 19 on $100,000 bail, though he has not been allowed to leave Iran.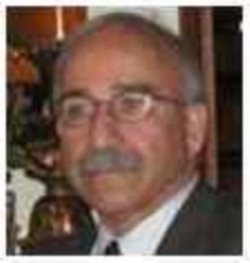 Ali Shakeri, a peace activist and businessman based in Irvine, California, is believed to have been detained since May 8. He was reportedly arrested at Tehran's international airport while leaving for Europe. Iranian authorities confirmed his detention in June. On August 12, Tehran's deputy prosecutor said that Shakeri's case was not related to the cases of Esfandiari and Tajbakhsh and that "the time had not yet arrived for providing full information about his situation." His wife, colleagues, and human-rights groups have expressed concern over his fate. Shakeri was released on $100,000 bail on September 25, though it is not clear whether he is allowed to leave the country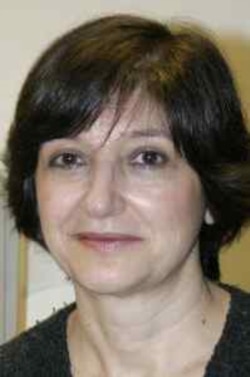 Parnaz Azima, a broadcaster with Radio Farda, was prevented from leaving Iran since a visit to her sick mother in January, when authorities confiscated her passport and charged her with working with Radio Farda and spreading propaganda against the state. On September 3, intelligence officials told her to collect her passport. Azima left Iran on September 18.