She was released after about a month, but authorities confiscated her French passport, barring her exit from the Islamic Republic. Frightened, she briefly sought refuge in the French Embassy. "Every moment, I feel like I'm in a state of limbo between life and death," Solouki told RFE/RL's Radio Farda in a telephone interview on November 6.

Now, Solouki is due to go before an Iranian court on November 17. She apparently faces charges of intending to make antiestablishment propaganda, which she denies. But the proceedings will take place behind closed doors, their outcome far from certain. And fearing the worst, Solouki is urging the international community to shine a light on her case, with a particular appeal to French President Nicolas Sarkozy.

"For the past nine months, I have lived with fear the whole time," said Solouki, 38. "The pressure includes mental as well as monetary pressure -- mental pressure because I am extremely worried about my safety."

An Endless Ordeal

It all began in December 2006. Solouki arrived in Iran to film a documentary about the burial traditions of Iran's religious minority communities, such as Armenian Christians, Jews, and Zoroastrians.

Solouki says the Iranian Ministry of Islamic Culture and Guidance granted her a research license. She says the authorities were told in advance of the locations where she wanted to film, and that they were aware that the subject dealt with the cemeteries of Iranian minorities.

The authorities therefore had prior knowledge of her planned activities -- they were not taken by surprise. "The bureau in charge of minorities affairs at the Culture Ministry coordinated all this," Solouki said. "[By that] I mean coordination between the ministry's press office and its minorities bureau."

But while filming, Solouki says she stumbled on an area at the Khavaran Cemetery on Tehran's outskirts that caught her attention. She described it as "totally different" from the other parts she had filmed. Asked whether she was referring to a mass grave of people summarily executed in 1988, she said, "Yes."

How many people were buried there has never been established. However, estimates by Iranians and outsiders generally point to more than 2,800 killed, with their bodies buried in different areas around the country, not just the Khavaran Cemetery. Most were opposition leftists and mujahedin members taken from jail and summarily executed. Solouki says the authorities may believe that she intended to make a film critical of the mass executions, which took place in the summer and fall of 1988.

On February 17, police stormed Solouki's residence in Tehran and arrested her, saying they had learned that she had filmed the mass graves. Solouki says her documentary at the time had yet to be filmed, and that none of the equipment seized from her gave any indication of the film's content. So she is accused, she says, of harboring "presumed intentions" to produce antiestablishment propaganda.

Her lawyer, Mohammad Hossein Aghasi, suggests that such an accusation is a legal absurdity. He says Solouki committed no crime that can be described as a political or journalistic violation -- hence the very generalized charge. "Naturally, whoever is arrested or prosecuted in connection to security issues, the charge they can bring against her is 'propaganda against the establishment,'" Aghasi told Radio Farda.

Silence, Two Decades Later

Solouki added: "The question I want to ask Islamic Republic officials is this: I was the one who made the mistake -- of course, from their point of view -- by being inquisitive about an event which has been surrounded by silence in the past 19 years, and maybe it was too soon to talk about or even allude to it. But why should individuals who have no connection at all with Iran pay the price for this problem?"

On her release from Evin prison, the filmmaker sought refuge at the French Embassy in Tehran. "Naturally, I regarded the French Embassy -- as part of French soil -- as a safe haven," she said. But she soon left because she felt it too difficult to negotiate with Iranian officials from there.

Solouki says she believes Iranian authorities now have only one strategy, which is to make her situation worse. Although she finally got her French passport back, officials have hindered her departure on the grounds that her case involves "national security," according to her lawyer. For example, the official who holds the 400-page dossier on her case said it was necessary to obtain approval from the deputy prosecutor of Tehran before she can leave.

When her lawyer approached that official, he said he no longer had her file at his disposal, and that it was necessary to go before a judge. But the judge said since he did not sign the original travel ban, he could not sign the release.

Solouki now hopes to persuade Sarkozy to live up to promises he made before his election as French president earlier this year to stand up for human rights, including freedom of the press. But in a recent article on the French website rue89.com, Solouki wrote that while her "moment of truth" in Iran had all but arrived, she has heard nothing from France but "diplomatic silence."

Solouki's story is similar to a case earlier this year in which four Iranian-Americans were also prevented from leaving after being vaguely accused of antistate activities. All four have since been allowed to leave.

One of them was Radio Farda correspondent Parnaz Azima, who had traveled to Iran in January to visit her ailing mother. Azima's passport was confiscated on arrival. But while she was finally freed to leave in September, the charges against her of "activities contrary to Iranian security" are still pending.
(Radio Farda's Mosaddegh Katouzian conducted the interviews for this story.)
Iranian-Americans Detained In Iran
Iranian-Americans Detained In Iran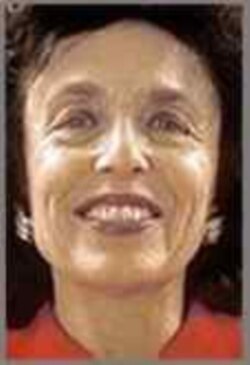 Haleh Esfandiari, the director of the Middle East program at the Woodrow Wilson International Center for Scholars, was detained in Iran in May. She was charged with acting against Iran's national security. Esfandiari along with another detained Iranian-American scholar, Kian Tajbakhsh, appeared on Iranian television in July in a program that -- according to Iranian officials -- showed that the two are linked to a U.S. plot to destabilize Iran's Islamic establishment. Human-rights groups strongly condemned the program and said any statements that were made were coerced. Esfandiari was released from jail on August 21 on a bail of about $300,000. She was allowed to leave Iran on September 3.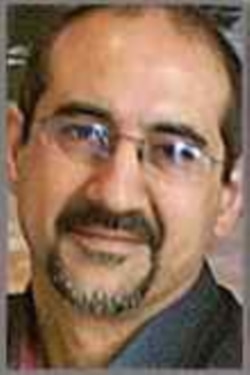 Kian Tajbakhsh, a consultant with the Open Society Institute, was also detained in Iran in May. He is also facing security charges including acting against Iran's national security. He is reportedly detained at Tehran's notorious Evin prison in solitary confinement. Following Esfandiari's release in August, an unnamed judiciary official was quoted by Iranian news agencies as saying that Tajbakhsh will be also freed in the near future. He was released on September 19 on $100,000 bail, and was allowed to leave Iran in mid-October.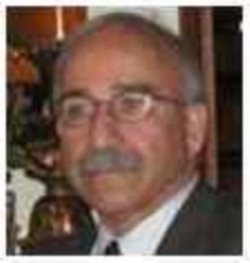 Ali Shakeri, a peace activist and businessman based in Irvine, California, is believed to have been detained since May 8. He was reportedly arrested at Tehran's international airport while leaving for Europe. Iranian authorities confirmed his detention in June. On August 12, Tehran's deputy prosecutor said that Shakeri's case was not related to the cases of Esfandiari and Tajbakhsh and that "the time had not yet arrived for providing full information about his situation." His wife, colleagues, and human-rights groups have expressed concern over his fate. Shakeri was released on $100,000 bail on September 25, and allowed to leave Iran on October 9.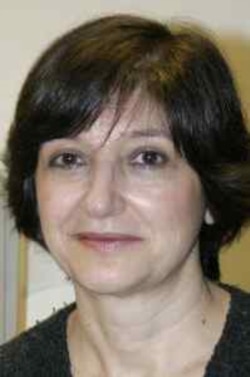 Parnaz Azima, a broadcaster with Radio Farda, was prevented from leaving Iran since a visit to her sick mother in January, when authorities confiscated her passport and charged her with working with Radio Farda and spreading propaganda against the state. On September 3, intelligence officials told her to collect her passport. Azima left Iran on September 18.