OSCE Dismisses Calls For New Afghan Vote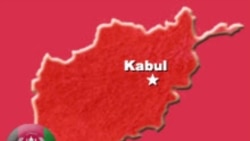 10 October 2004 -- (NCA) -- The Organization for Security and Cooperation in Europe (OSCE) said today that Afghan candidates' demands to nullify yesterday's presidential election and hold a re-vote are not justified.
Robert Barry, head of the OSCE team supervising yesterday's presidential poll, said the OSCE makes that judgment based on reports from European experts, domestic and foreign monitors, as well as its own reports.
"To nullify the results of an election where millions of people have turned out without adequately knowing what the facts are behind that does seem to me to be, on the face of it, unjustifiable," Barry said.
Barry said any dispute over the validity of the election should be dealt with according to Afghan electoral laws.
Electoral officials in Afghanistan say vote counting will go ahead despite the claims of fraud and irregularities by opposition candidates.
Meanwhile, Washington has praised the election, with U.S. President George W. Bush saying the vote was a "really great thing."
(Reuters/AFP)
[For more on the Afghan elections, see RFE/RL and Radio Free Afghanistan's dedicated "Afghanistan Votes 2004-05" webpage.]