Karzai Urges Afghans To Vote For Honest Candidates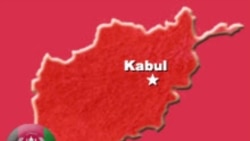 19 August 2005 (RFE/RL) -- Afghan President Hamid Karzai urged citizens today to vote for political candidates who are honest and law-abiding.
The country is scheduled to hold parliamentary and provincial council elections on 18 September.
Speaking at a Kabul ceremony marking independence from Britain in 1919, Karzai also called on the candidates to "not forget their responsibility before God and history."
(AFP/AP)
For weekly news and analysis on Afghanistan, subscribe to "RFE/RL Afghanistan Report."[Also see RFE/RL's dedicated Afghanistan Votes 2004-05 webpage.]