Rocket Explosions In Kabul Ahead Of Rice Visit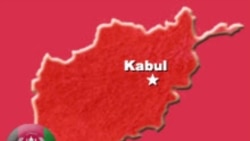 12 October 2005 -- At least one guard is reported to have been injured when a rocket exploded outside the Canadian ambassador's residence in the Afghan capital this morning.
Reports said another rocket hit inside a compound housing an Afghan government intelligence department office in Kabul. No casualties were reported, but some damage was reported to the building.
The pre-dawn rocket firings came hours before U.S. Secretary of State Condoleezza Rice was due to visit Kabul for talks with Afghan President Hamid Karzai.
(Reuters/AP)
See also:

Rice Arrives In Kabul, Then On To Pakistan