Attack On Afghan Police Station Leaves Four Dead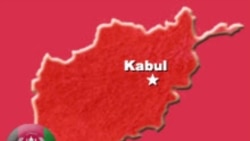 18 October 2005 -- The head of the Kandahar Province government says suspected Taliban militants attacked a police checkpoint the southern Afghan region and killed four police officers.
Provincial government chief Khan Agha Amin says two officers were wounded and five others were missing after the attack late on 17 October in Maywand district.
The assailants fled after the attack. It was not clear whether they suffered any casualties.
Violence has escalated in Afghanistan in the past half year, leaving more than 1,400 people dead. Officials blame most of the violence on Taliban-led militants.
(AP)
For RFE/RL's full coverage of events in Chechnya, see News And Features On Afghanistan