Kazakhstan Hosts Sex-Crime Workshop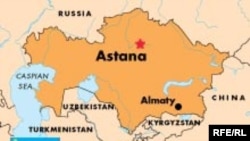 (RFE/RL) Prague, 8 November 2005 (RFE/RL) -- Kazakhstan is today hosting an OSCE workshop on the investigation of sex crimes.
The Organization for Security and Cooperation in Europe says the conference, being held in the Kazakh commercial capital Almaty, brings together representatives of police forces from Central Asian countries and Russia.
The OSCE says that the three-day training seminar is aimed an ensuring that regional law enforcement agencies try more actively to prevent sex crimes and abuse.