Plane Crashes Near Kabul With 10 On Board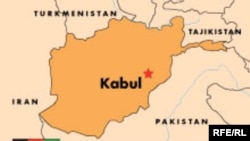 (RFE/RL) 11 November 2005 -- A civilian cargo plane with 10 people on board has crashed near the Afghan capital Kabul.
Captain Michele Cortese of the NATO-led International Security Assistance Force (ISAF) told RFE/RL in Kabul: "We are aware, we can confirm the crash of a cargo aircraft 30 kilometers north of Kabul. The aircraft is not an ISAF aircraft. We just know that there are casualties, we don't know the number. We are getting more information and we will release it. [But at] the moment we don't know the exact number of casualties."
A policeman at the crash site, Ghulam Rasul, told AP that there were no survivors.
(AFP/AP)