Kyiv Official Hopeful On Russia-Ukraine Gas Talks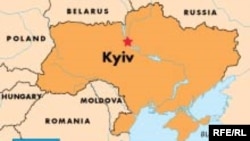 (RFE/RL) 11 December 2005 -- A top official in Kyiv said today he is hoping for a positive outcome in talks tomorrow between Ukrainian and Russian authorities on natural gas supplies.
Ukrainian Fuel and Energy Minister Ivan Plachkov is due to have talks with Russian Minister of Industry and Energy Viktor Khristenko tomorrow in Moscow.
Anatoliy Kinakh, head of the Ukrainian National Security and Defense Council, told Ukraine's ICTV television channel that Kyiv should be mindful of its "friendly, historic, and trustworthy" relations with Moscow in order for the gas talks to be fruitful.
Kinakh also called for a gradual rise in Russian gas prices beginning in 2007.
Moscow wants to raise the price it is charging Kyiv next year, from $50 per thousand cubic meters of gas to $160 per thousand cubic meters. Kyiv is resisting the change.
(ITAR-TASS/AP)
RFE/RL Belarus, Ukraine, And Moldova Report

SUBSCRIBE For weekly news and analysis on Belarus, Ukraine, and Moldova by e-mail,
subscribe to "RFE/RL Belarus, Ukraine, And Moldova Report."