Four Police, Three Taliban Killed In Afghan Attack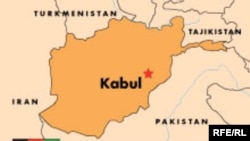 (RFE/RL) 18 December 2005 -- Four policemen and three suspected Taliban fighters were reported killed overnight in two separate attacks in southern Afghanistan.
In Zabul Province, three policemen and a rebel were killed after a police checkpoint was attacked on the Kandahar-Kabul highway.
The governor of neighboring Oruzgan Province, Jan Mohammad Khan, told AFP that another policeman and two militants were killed in a clash in his province.
(AFP)


A slideshow of images related to the top news stories of 2005.
See also:
2005 In Review: Text Messaging Takes World By Storm
2005 In Review: Bush's Democracy Agenda Sees Mixed Results
2005 In Review: EU Lives Year Of Gloom, With Future Uncertain