In the request, Russia accuses the exiled businessman of planning to overthrow the Russian government, in violation of the constitution.
Berezovsky, who once had close ties to the Kremlin, fled Russia in 2000 after a falling out with Russian President Vladimir Putin. He received asylum in London.
Last month, Berezovsky told Reuters that he was working to overthrow Putin's regime.
That prompted British Foreign Minister Jack Straw to warn Berezovsky not to plot against Putin while he is staying in Britain.
(AP, ITAR-TASS)
Managing Russia
On December 16, 2005, RFE/RL's Washington office hosted a panel discussion on
the 4 December Moscow City Duma elections
, which have been widely seen as a preview of the 2007 national legislative elections.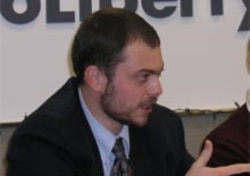 VLADIMIR KARA-MURZA is the official representative of the liberal Union of Rightist Forces (SPS) in Washington, D.C., and a co-founder of Free Choice 2008. Kara-Murza described the elections as an "exciting time" for Russian liberals, emphasizing the "breakthrough" achieved when the SPS and the Yabloko party ran a joint list of candidates and secured seats on the city council.
Listen to Kara-Murza's complete presentation (about 10 minutes).
Real Audio Windows Media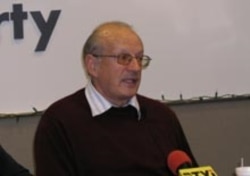 ANDREI PIONTKOVSKII is the executive director of the Moscow-based Strategic Studies Center and a member of Yabloko's Federal Council. In his presentation, Piontkovskii emphasized that liberal values are under assault in the Russia of President Vladimir Putin and analyzed the importance of the SPS-Yabloko cooperation.
Listen to Piontkovskii's complete presentation (about 10 minutes).
Real Audio Windows Media
See also:
The Moscow City Duma Election -- A Case Of Managed Democracy