UN Worker Killed In Western Afghanistan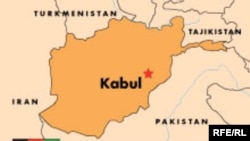 (RFE/RL) March 6, 2006 -- The governor of Afghanistan's western Farah province said today that an Afghan working for the United Nations was shot dead over the weekend.
Governor Ezatullah Wasfi said the killing took place on March 5 in an area on the border between the provinces of Farah and Herat.
He said the victim worked for the UN Habitat agency.
The governor said it was unclear if the killing was the work of Taliban insurgents, or provoked by a tribal rivalry.
(Reuters)