Putin Signs Law Toughening Advertising Rules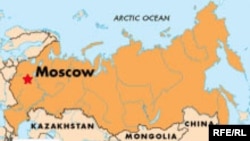 (RFE/RL) March 13, 2006 -- Russian President Vladimir Putin today signed into law new legislation significantly restricting the amount of prime time that television channels can allocate to advertisements.
The law also bans tobacco advertising from billboards and closes a loophole that has allowed liquor manufacturers to advertise their brand-name wares under the guise of nonalcoholic products.
Industry representatives have warned that the restrictions will send advertising prices soaring.
(AP)