RFE/RL Loses Contact With Turkmen Correspondents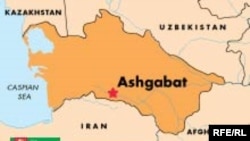 (RFE/RL) PRAGUE, March 29, 2006 (RFE/RL) -- Radio Free Europe/Radio Liberty's Turkmen Service has again lost contact with two journalists recently released from jail in Turkmenistan.
Meret Khommadov and Jumadurdy Ovezov were arrested on March 7 in Turkmenistan's Mary province for alleged hooliganism at a local community meeting. They were released on March 16.
Telephone contact with Khommadov was restored on March 23, after which he made a public statement about his detention. RFE/RL's last contact with him was on March 24.
Ovezov, who has a grave kidney illness, has no home phone. RFE/RL had relied on Khommadov for updates on his condition.
In a statement, RFE/RL Acting President Jeff Trimble accused the Turkmen authorities of engaging in "a cynical cat-and-mouse game of intimidation that blatantly disregards basic human rights to freedom of expression."