Uzbek Court Expels U.S. NGO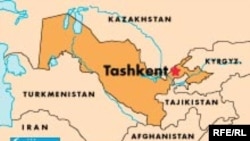 (RFE/RL) June 1, 2006 -- A court in Tashkent today ordered the closure of the local branch of the American Council for Collaboration in Education and Language Study (ACCELS), making it the latest on a growing list of foreign nongovernmental groups that have been tossed out of Uzbekistan.
A pro-government Uzbek information website, press-uz.info, reports that ACCELS is accused of having sent more than 100 schoolchildren to the United States as part of an exchange program without informing the authorities. It says that, after a nearly one-year absence from the country, the children were deprived of their right to receive education in Uzbekistan.

ACCELS has 20 days to appeal the court's ruling. The group says in a statement on its website that it has prepared a legal response to the charges brought against it.

Uzbekistan has recently ordered the closure of several U.S. NGOs on various charges. On May 31, the Justice Ministry said it had recommended that another U.S. group, Global Involvement Through Education, be shut down on suspicion of proselytizing.