Uzbek Justice Ministry Recommends Closure Of Two U.S. NGOs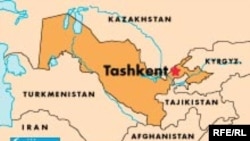 (RFE/RL) May 31, 2006 -- Uzbekistan's Justice Ministry has recommended that the offices of two more U.S. nongovernmental organizations be closed down, adding to the total of such groups tossed out of the country in recent months.
A pro-government website in Tashkent, press-uz.info, today quotes a Justice Ministry spokesperson (eds: unidentified) as saying authorities suspect one of the two NGOs, Global Involvement Through Education, of proselytizing among the local youth.

In a separate report, the website says the Justice Ministry has recommended that a Tashkent city court order the liquidation of the local branch of the American Council for Collaboration in Education and Language Study (ACCELS).

ACCELS offers international educational exchange programs and advisory services for Uzbek students who want to study in the United States. Uzbek authorities allege that ACCELS has been violating national laws.

Uzbekistan has recently ordered the closure of several U.S. NGOs and charities on various charges.