Bashkortostan President Tapped For Another Term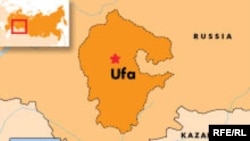 (RFE/RL) October 5, 2006 (RFE/RL) -- President Vladimir Putin today nominated the long-serving president of Bashkortostan for another five-year term in office, RFE/RL's Tatar-Bashkir Service reported.
Murtaza Rakhimov has led Russia's resources-rich republic since 1993. The Bashkir opposition and Russian human rights activists have repeatedly accused Rakhimov of human rights violations.
The opposition also says economic policies in the republic are designed to benefit Rakhimov.