UN Security Council Extends Georgia Mission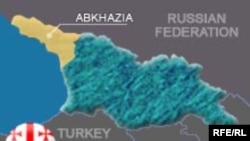 (RFE/RL) October 13, 2006 -- The UN Security Council has unanimously adopted a resolution to extend the mandate of the UN observer mission in Georgia by six months.
The resolution also urged Georgia to refrain from provocative actions toward its breakaway region of Abkhazia.
The resolution reaffirms a commitment to Georgia's sovereignty and territorial integrity, but also "urges the Georgian side to address seriously legitimate Abkhaz security concerns, to avoid steps which could be seen as threatening and to refrain from militant rhetoric and provocative actions."
(Reuters)