Washington To Cut Funding For Central Asia Aid Programs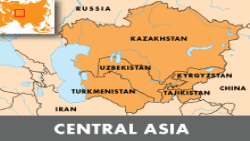 (RFE/RL) February 14, 2007 (RFE/RL) -- U.S. assistance programs in Central Asia are going to receive fewer financial resources over the next few years.
Speaking to journalists in Astana today, U.S. Ambassador to Kazakhstan John Ordway said this was partly due to a "more difficult budget environment in Washington."
But he also said the development of democratic institutions, civil society, and mass media will remain among the United States' priorities in the region.
(Interfax)