Iranian Lawmakers Protest Ban On Website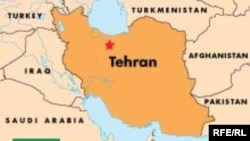 (RFE/RL) February 21, 2007 -- More than 130 Iranian parliamentarians have protested to President Mahmud Ahmadinejad about the banning of a conservative news website that has been critical of the president.
In a letter to Ahmadinejad today, 136 lawmakers demanded the lifting of the ban imposed on February 20 against the Baztab website.
The Ministry of Culture and Islamic Guidance declared Baztab illegal for "acting against the constitution, disrupting national unity," and "spreading lies."
(AFP, "Etemad")