EU Experts In Moscow For Meat Talks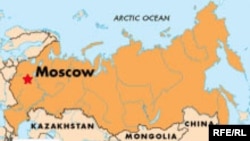 (RFE/RL) BRUSSELS, March 13, 2007 (RFE/RL) -- European Commission veterinary experts are in Moscow today for a second day of discussions over the continuing Russian ban on Polish meat imports.
The Russian ban has led Poland to retaliate by blocking EU-Russian strategic-partnership talks.
Speaking in Brussels, European Commission spokesman Philip Tod said the Russian side had raised a number of "deficiencies" it claims to have uncovered in recent inspections of Polish meat-processing facilities.
But Tod said the EU does not think the shortcomings warrant an import ban.
"In the commission's view, none of the deficiencies raised by the Russian authorities are systemic, nor do they justify, in our view, a trade embargo," Tod said.
EU sources say Russia has threatened to widen the row, claiming it has found unacceptable levels of medical-drug residues in meat products originating from some EU member states.

SUBSCRIBE For news and analysis on Russia by e-mail,
subscribe to "RFE/RL Russia Report."