Kasparov said that while Russia might be closer to the European Union than to Africa, politically it resembles the dictatorship of Zimbabwe more than the democracies of Germany or France.
The former world chess champion and leader of the Other Russia opposition grouping made his comment to Reuters after he and other anti-Kremlin activists were prevented from attending an opposition demonstration on May 18 in Samara, the site of an EU-Russia summit.
Anti-Kremlin protests proceeded elsewhere in Russia, however.
'We Were Not Allowed To Fly Out'
"The space for freedom is shrinking every day in Russia, and we can talk today about not only a police state but virtually about the regime that is [closer] to [Belarus] or Zimbabwe...than to democratic countries from Europe," Kasparov said.
When Kasparov and fellow activists tried to check in to their flight, they were told that the computer system did not recognize their tickets.
"We were not allowed to fly out. Most [of the group members] had their passports and tickets taken away," Kasparov told RFE/RL. "This continued for almost five hours, and there was no explanation given for the first two hours. After that, they said they were gathering information about the tickets because supposedly 13 passengers [from the group] -- including correspondents from the American 'The Wall Street Journal' and the British 'The Daily Telegraph,' by the way -- [possessed] forged tickets."
Reports say some 200 protesters took part anyway in the "March of Dissent" rally in Samara.
And on May 19, anti-Kremlin rallies continued in the city of Chelyabinsk, about 2,100 kilometers east of the capital, Moscow. More than 100 demonstrators protested what they call President Vladimir Putin's authoritarian policies.
Calls For Putin To Step Down
In the past, such marches have been forcefully broken up by police in other cities. But one of the organizers of the Chelyabinsk March of Dissent, Oleg Stifonov, told RFE/RL the rally proceeded peacefully.
"Some 150 people took part in the event," Stifonov said. "The slogans were standard for all Marches of Dissent -- demands for the resignation of President Putin and other social slogans. The police behaved absolutely correctly."
The Kremlin says it does not see Other Russia as a political threat, but accuses it of seeking to destabilize Russia ahead of the next scheduled presidential election, in March 2008.
Kasparov was briefly detained after a protest rally in Moscow last month. He says the opposition is gearing up for at least three major demonstrations in the coming weeks.
"I think that Other Russia should be very much satisfied, because the marches will go on," Kasparov said. "We do not stop; we believe that this form of organizing mass protests worked very effectively and we are going to continue. We will have three more marches within the next three weeks in Voronezh and then a big event in St. Petersburg on June 9, and in Moscow on June 11."
Ongoing Protests
Meanwhile, amid rising concerns over Russian government interference in the media, reports today say eight journalists have resigned from the Russian News Service to protest a new policy that requires half their news to portray the government in a "positive light."
The resignations began in April after new management was hired and the new policy was introduced. Mikhail Baklanov, who was fired as editor in chief at the news service in April, said people left because "there was no chance to work professionally."
The Russian News Service provides news broadcasts to Russia's most popular radio network and millions of listeners.
(with material from Reuters, AP)
Perspective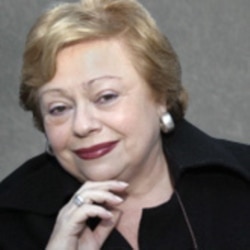 STATE MEDIA QUIET ON APRIL'S DISSENT RALLIES
By Maria Klein, director, RFE/RL Russian Service
If you watched Russian television, it was as though the rallies hadn't taken place.
On Saturday evening (April 14), following the Moscow protest, the main channels had literally no coverage. By Sunday (April 15), the television networks showed very brief footage from the March of Dissent rallies, but it was impossible to get an accurate sense of their size or even the message of the protesters.
Actually, they did report about rallies -- but not the March of Dissent rallies. Instead, they reported that 15,000 pro-Kremlin young people had gathered near Moscow State University. These demonstrators were brought in on trains and planes -- many of them didn't even know what they were doing there. But the television programs I saw simply stressed how wonderful it was that so many of them had converged on Moscow.
These programs also featured claims that the United States was meddling in Russia's internal affairs. One such report focused on how the United States was financing nongovernmental organizations in Russia, and how that funding was part of a U.S. plan to influence the outcome of the upcoming parliamentary and presidential elections.
The commentators discussed how much money they believed the United States had spent funding "colored revolutions" in the former Soviet Union. News programs also featured exiled Russian tycoon Boris Berezovsky's interview in "The Guardian," in which he talked about removing the current regime using "undemocratic" means.
And what figured most prominently was coverage of a martial-arts and wrestling event in St. Petersburg, which President Putin had attended. The competition, which featured no-rules wrestling, pitted Russians against Americans. These strong, massively built men were shown on television telling the president that they had fought the American team and won. They were proud, they said, and Russia was a force to be reckoned with.
That's the message you get from Russian television news today -- from Putin's speech in Munich to these wrestlers in St. Petersburg. Russia is a force to be reckoned with.


UPDATED CONSTANTLY: Visit RFE/RL's Russian-language website, featuring news, analysis, features, streaming audio, and more, in Russian, from RFE/RL's Russian Service.
ARCHIVE
RFE/RL's English-language
coverage of Russia
.