New Turkmenistan Pensions Law Takes Effect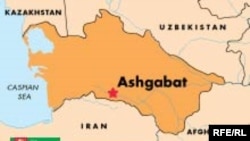 (RFE/RL) July 1, 2007 (RFE/RL) -- A new social security law came into force today in Turkmenistan, RFE/RL's Turkmen Service reported.
The new law, adopted by parliament in March, is aimed at improving the pensions system and ensuring social and financial support for pensioners, war veterans, disabled people, women with newborn children, and others.
Under the new law, Turkmen farmers will again be paid pensions that were suspended on January 1, 2006.
Pensions for widows of soldiers who died during World War II will be increased to 1 million manats ($190).