Afghan Governor Rejects Claims Of Civilian Losses In Air Strike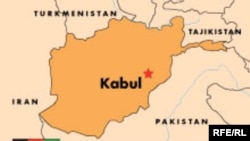 (RFE/RL) July 8, 2007 -- An Afghan provincial governor has rejected claims by local elders that more than 100 civilians died in an air strike carried out on July 6 by U.S.-led coalition forces.
Provincial council representatives and local elders from the Bala Bluk district of Afghanistan's western Farah Province had claimed that 108 civilians were killed by the bombardments.
But provincial Governor Muhayuddin Baluch said all casualties were Taliban militants.
Baluch said that an investigation has determined that "not a single civilian was killed in the clash that took place in Bala Bluk district."
Meanwhile, a local police chief said insurgents took the leader of a provincial clerics' council from his home and killed him on July 7 in the town of Tirin Kot in the central Oruzgan Province.
In neighboring Zabul Province, in the district of Arghandab, one militant was killed by police on July 7.
(compiled from agency reports)