Russia's ambassador to Britain, Yury Fedotov, told journalists in London the fate of future bilateral ties is unclear, and that much depends on the "political will" of the British government.
Fedotov's comments followed threats by Russia to take "targeted and adequate" actions against London for ordering the diplomat expulsion and proposing limitations on visas and security cooperation.
"The response will follow," Fedotov said, without specifying what it would be. "You will learn it from the news. It takes time. We are serious people, we are not rushing."
Extradition Refused
"It's clear that something was done in the course of killing a single person that ended up posing a danger to an enormous number of people."
The latest row comes from Russia's refusal to extradite Andrei Lugovoi, a former state security agent and Britain's prime suspect in the Litvinenko case.
British investigators say they believe it was Lugovoi who administered a fatal dose of highly radioactive polonium-210 -- and left traces of the toxic substance on airplanes and in numerous locations in London and Germany.
One of Russia's loudest arguments in refusing to turn Lugovoi over is that London itself has ignored more than 20 similar extradition requests from Moscow, including one for anti-Kremlin businessman Boris Berezovsky.
'Perfectly Intolerable'
But Svetlana Gannushkina, a prominent Russian rights campaigner, says Moscow has shown no compunction about obliging other extradition requests in the past.
She says Russia should be doing much more to explore an equitable, legal resolution to the Litvinenko case.
"It's clear that something was done in the course of killing a single person that ended up posing a danger to an enormous number of people. It's perfectly intolerable," she says. "If there's a serious basis for it, then no one will prevent Russian lawyers from defending Lugovoi. But if there's a basis for his being a suspect, then I think he should be handed over."
Third-Country Options?
Berezovsky has said he is willing to travel to a third country to face trial on charges of plotting to overthrow the government of President Vladimir Putin.
The businessman, who was a close ally of Litvinenko's before his death, has called on Lugovoi to do the same.
In another development, newspapers in the U.K. are reporting today that British intelligence foiled a recent plot to use a Russian hitman to assassinate Berezovsky in London.
(RFE/RL's Russian Service contributed to this report.)
RUSSIAN-BRITISH DIPLOMATIC ROW
'Russia Is Different'

One analyst believes Europe has woken up from its illusions about Russia, and that may not be a bad thing.

more

West 'Shouldn't Surrender Values'

Another analyst believes the West can have a relationship with Russia while standing up for its core values.

more
Tit For Tat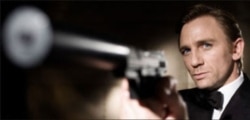 James Bond isn't the only character in Russia and Britain's history of espionage


UNDIPLOMATIC HISTORY
1960-71: 27 Soviet Embassy officials told to leave the United Kingdom.

1971: Britain expels 105 staffers of Soviet diplomatic missions for alleged spying. They are exposed by Oleg Lyalin, the first Soviet intelligence agent to defect since World War II. Russia responds by expelling 18 British Embassy staffers from Moscow.

1994: John Scarlett, now head of MI6, expelled from Moscow, where he was serving as an MI6 officer. In response Britain expels a Russian diplomat. Russian company manager Vadim Sintsov arrested for spying for Britain, is sentenced to 10 years of hard labor.

1995: Britain expels 25 alleged Soviet spies; USSR follows by expelling 25 Britons.

1996: Russia expels nine British diplomats it claims are running a spy ring. Britain responds by throwing out four Russians.

2000: Junior Russian diplomat Platon Obukhov, the son of a former Soviet deputy foreign minister, sentenced to 11 years in prison for spying for Britain. Verdict is overturned by Russian Supreme Court.

2004: Weapons expert Igor Sutyagin convicted of treason and passing classified military information to a British company alleged to be a front for the CIA. Sentenced to 15 years in prison.

2006: Russia accuses four British Embassy employees of conducting an espionage operation that included the use of a "spy rock." Russia chooses not to expel the four.
RELATED ARTICLES
Lugovoi Says Litvinenko Was British Spy
Russia's FSB Opens Probe Into Alleged MI6 Activity