Kyrgyz Health Ministry Confirms New HIV Cases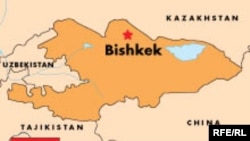 (RFE/RL) BISHKEK, August 10, 2007 (RFE/RL) -- Kyrgyzstan's Health Ministry said today that two news cases of HIV infection have been found in the southern Osh region, RFE/RL's Kyrgyz Service reported.
The ministry says a mother and her child in the Kara-Suu district appear to have been infected in the Osh city hospital.

In July, the Kyrgyz president's office ordered prosecutors and the Health Ministry to establish whether 11 residents -- including nine children -- in Osh's Nookat district had been infected with HIV because of doctors' negligence.