Artur Udamanov had been searching for his missing brother Shamil for more than five months when he chanced upon a video on the Internet showing a group of masked men killing two captives.
Artur immediately recognized his brother, who was first shown kneeling on the ground in a forest alongside another man. The video identified the two, both of whom appeared gagged and bound, as being from Daghestan and Tajikistan. A flag with a Nazi swastika is seen hanging in the background.
"His brother recognized him on the Internet," says Umahan Udamanov, the father of Artur and Shamil. "He was wearing a jacket and T-shirt that his brother had given him as a present."
In the video, one of the captors walks up to Shamil and beheads him with a knife, a horrific scene that lasts a full 90 seconds.
The second man drops forward into a makeshift grave after being shot in the head. The video ends with two masked men raising their arms in a Nazi salute.
Genuine Threat
When the footage first appeared on ultranationalist websites in August, Russia's Interior Ministry and Federal Security Service (FSB) dismissed it as bogus and declined to open a criminal investigation.
It was only on June 5, months after Artur recognized his brother in the video, that authorities confirmed the footage as authentic. They publicly announced that one of the victims had been identified as Shamil Udamanov, a man from Daghestan who came to Moscow last year in search of work.
A spokesman for the investigative division of the Prosecutor-General's Office, Vladimir Markin, said part of the footage was shot near Kaluga, a city in western Russia.
Markin said investigators had yet to determine where a second part, which features the actual killings, was filmed. The identity of the second victim is also still unknown.
Prosecutors have opened a criminal investigation into the case. But the recent developments offer little comfort to Shamil's relatives, who suffer terrible grief from not being able to give him a proper burial.
"I turned to the regional Interior Ministry. They sent a request to Moscow, but I'm not sure what they're doing," says Umahan Udamanov. "I'm asking: Please find his body or something that I can bury."
Dragging Their Feet
The Udamanov family, which lives in the village of Sultanyangyurt in Russia's southern republic of Daghestan, accuses authorities of doing too little to uncover the truth about Shamil's death.
Raziyat, a neighbor of the Udamanovs, says the family has taken great pains to find Shamil, who left for the Russian capital immediately after finishing his military service.
"I knew him well; I saw him grow up. He was an ordinary boy. The children grew up without a mother; she got sick and died," Raziyat says. "There were nine children in the family. The father is a calm, balanced family man without any bad habits. They were very worried, they looked for him. His brother traveled to Moscow to search for him."
Authorities agreed to open a criminal investigation into Shamil's disappearance only after his father wrote a letter to then-President Vladimir Putin asking him for assistance in finding his son.
Artur Udamanov said investigators summoned him to Moscow in April to tell him that they had located the site of the killing, but that no trace of murder had been found there. Artur says he is surprised investigators didn't ask him for a blood sample to carry out DNA analysis.
Racism In Russia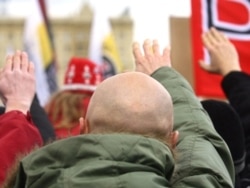 Trends And Tendencies In Xenophobic Attacks
The Moscow-based racism watchdog Sova has been compiling a detailed tally of hate crimes perpetrated in Russia since 2004. The figures show that racial violence is gaining ground and prompting a weak official response:
Moscow and St. Petersburg are by far the most dangerous cities for non-Slavs. Of the 57 racially motivated murders recorded by Sova this year, 35 have been committed in Moscow and 11 in St Petersburg. The number of hate crimes is steadily increasing. Ultranationalists killed 47 people in 2005, 63 in 2006, and 80 in 2007. Foreigners and non-Slavic Russian citizens are not the sole victims. Homeless people and left-wing youth activists are slain every year in suspected neo-Nazi attacks. Sexual minorities are also regularly assaulted. Ethnic Central Asians have become the chief target of hate crimes. Of the 57 such murder victims since the beginning of the year, 31 are from Central Asia. The second-largest target group is people from the Caucasus region, with 14 victims. The number of court convictions for ethnic hatred and racially motivated attacks is growing. But many guilty verdicts continue to result in suspended sentences. Russian courts last year convicted 110 people on one or the other of the charges; of those, 30 were immediately released. Yekaterinburg, in the Ural Mountains, has been one of the most active cities in punishing hate crimes. It sentenced eight people for racial assaults in 2006, and nine others in 2007. All offenders received prison terms. No racially motivated murder has been recorded in the city since 2004.