Kazakhstan Tightens Links With NATO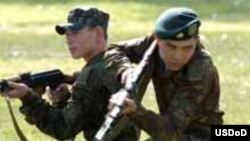 Kazakh soldiers under U.S. training (file photo) (USDoD) March 17, 2006 -- Kazakhstan and NATO have agreed to increase cooperation.
The Kazakh Defense Ministry said its goal is to bring the Kazakh military up to NATO standards to enable it to work alongside NATO forces.
Following a meeting with NATO representatives in the Kazakh capital, Astana, the Ministry stated that Kazakhstan and NATO will work together on crisis response, antiterrorism efforts, and border security.
(ITAR-TASS)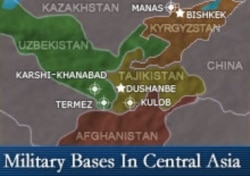 Click on the map for an enlarged image.