The group issued a statement in Moscow saying that the detained journalists are from Belarus, Poland, Russia, Ukraine, Georgia, and Canada.
It said most were accused of hooliganism, participation in unauthorized gatherings, or using obscenities.
Reporters Without Borders said the arrests are intended to gag dissent and to sow a climate of terror in the country. The Paris-based group said the journalists are being held in bad conditions in overcrowded and unheated cells.
(AP)
Minsk, March 24
THE POLICE MOVE IN: RFE/RL's Belarus Service filed these images from October Square in the early morning hours of March 24. All photographs were taken by Yuliya Darashkevich.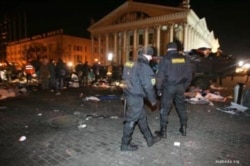 (RFE/RL)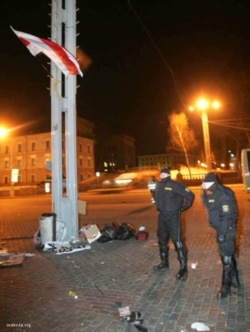 (RFE/RL)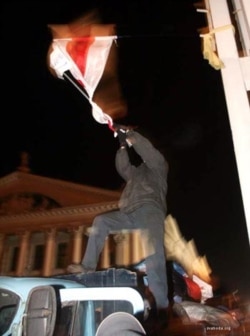 (RFE/RL)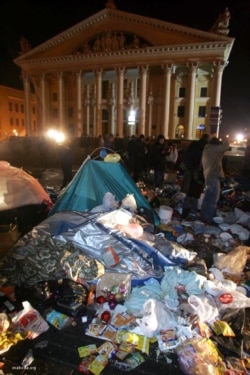 (RFE/RL)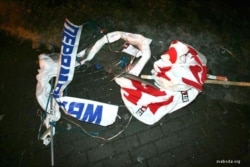 (RFE/RL)
SEE FOR YOURSELF: View a short video clip taken on October Square on the morning of March 21:
Real Audio Windows Media


THE COMPLETE PICTURE: Click on the image to view a dedicated page with news, analysis, and background information about the Belarusian presidential ballot.


COVERAGE IN BELARUSIAN: Click on the image to view RFE/RL's coverage of the election campaign in Belarusian and to listen to RFE/RL's Belarusian Service.