Afghanistan Purges Senior Police Officers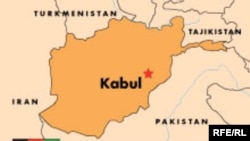 (RFE/RL) June 3, 2006 -- The Afghan government has ordered a shake-up of the top ranks of its police force, just days after antiforeigner riots shook the capital, Kabul.
Interior Ministry officials said today 86 police commanders will be replaced, the largest crackdown since the fall of the Taliban in 2001.
Officials say among those to be dismissed is the Kabul police chief, General Abdul Jamil Jumbesh.
Security forces under General Junbish's command failed to prevent rioters from rampaging through Kabul on May 29 after a U.S. military truck crashed into Afghan vehicles and killed at least five people.
During the protests, rioters looted shops, besieged a television station, burned the offices of a U.S. aid group, and broke windows of a new hotel before reaching the gates of parliament and the U.S. Embassy. At least seven people were killed in the riots.
(compiled from agency reports)