UNHCR head Antonio Guterres said in a statement from Geneva that there are 8.4 million refugees worldwide, 5 million of whom have been away from home more than five years. The current numbers represent a decline of 31 percent since 2001.
This year's theme for World Refugee Day, he said, is "never give up hope."
"If there is one common trait among the tens of millions of refugees that we, the UN refugee agency have helped over the past 55 years, it is the fact that despite losing everything, they never give up hope," Guterres said. "On this World Refugee Day of 2006, we honor refugees and displaced people all over the world who, on the strength of that hope, have overcome enormous odds to start rebuilding their lives."
Guterres called on the international community to devote more effort toward helping refugees after they return to their home countries.
Guterres will spend the day tomorrow near the border of Liberia and Sierra Leone meeting with displaced people, before welcoming a group of Liberian refugees returning from Sierra Leone.
(with material from Reuters)
Faces And Voices
WE WERE THERE:
RFE/RL correspondent Gulnoza Saidazimova visited a group Andijon refugees in the Czech town of Straz pod Ralskem and spoke to them about their recollections of the May 2005 violence and their lives since. (Photographs by G. Saidazimova)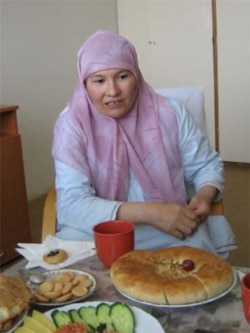 ZUHRA, aged 33: "On 13 May, I learned what APCs [armoured personnel carriers] and kalashnikovs were."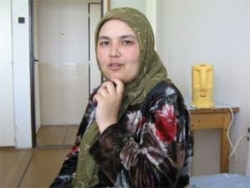 MOMINA, aged 29: "I called my parents twice from here. The second time they said: 'We are scared to talk to you. Our neighbor also received a phone call [from a relative who was granted asylum abroad]. Then the police came and beat him up.'"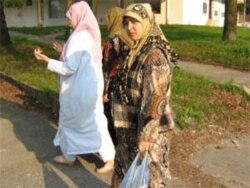 ODINA, aged 34: "I saw a woman with bullet wound in the back. From behind, we could see her hearting. It was beating. She was begging: 'Call the doctor. I don't want to die.' Later, in Kyrgyzstan, we heard she had died. "




THE COMPLETE STORY: A dedicated webpage bringing together all of RFE/RL's coverage of the events in Andijon, Uzbekistan, in May 2005 and their continuing repercussions.
CHRONOLOGY
For an annotated timeline of the Andijon events and their repercussions, click here.