Estonia Approves Controversial Bill On War Graves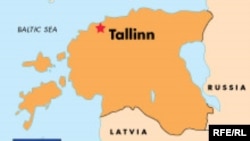 (RFE/RL) January 11, 2007 -- Estonian President Toomas Hendrik Ilves today passed into law a controversial bill on war graves.
The move comes a day after parliament approved the bill, which has angered Russia.
The new legislation makes possible the reburial of the remains of soldiers killed in World War II and the removal of a monument to the Soviet Red Army from the center of the capital, Tallinn.
(dpa)

2006 IN REVIEW: A photo gallery of key news events of 2006 from across RFE/RL's broadcast region. ...more