Mob Kills Worshippers In Afghanistan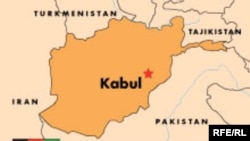 (RFE/RL) February 18, 2007 -- Afghan police announced today that a mob of about 25 gunmen dragged five worshippers from a mosque in eastern Afghanistan's Paktiya Province late on the evening of February 17 and shot them, killing two.
The mob is also accused of later killing a police officer.

Also on February 17, NATO-led forces killed an Afghan civilian in southern Afghanistan's Kandahar Province after erroneously suspecting him of being a suicide bomber.
(dpa, AFP, AP)