Uzbekistan Bars Human Rights Watch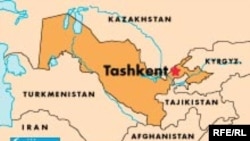 (RFE/RL) April 16, 2007 -- Human Rights Watch says Uzbek authorities have forced it to shut down its activities in Uzbekistan.
The U.S.-based group says the director of its office in Tashkent was notified by the Uzbek Justice Ministry on April 13 that she was denied work accreditation because she had "exceeded her authority" and "worked outside the office charter."
A Human Rights Watch statement quoted by The Associated Press says that without accredited staff, the group cannot legally work in Uzbekistan.
(AP)