Six Detained For Murder Of Afghan Journalist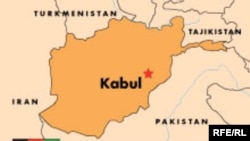 (RFE/RL) KABUL, June 7, 2007 (RFE/RL) -- Afghanistan's Interior Ministry says six people have been detained in connection with the shooting death of a female Afghan journalist, RFE/RL's Radio Free Afghanistan reported.
Zakia Zaki , manager of a private radio station called Peace Radio, was gunned down on June 5 at her home in Parwan Province to the north of Kabul.
The ministry's counterterrorism chief, General Abdul Manan Farahi, says all six suspects are supporters of the militant group Hezb-e Islami.
On May 31, another female reporter and television presenter, Shakiba Sanga Amaj, was shot dead at her family home in Kabul.