Another U.S. NGO Faces Closure In Uzbekistan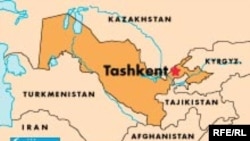 (RFE/RL) July 21, 2006 -- Another U.S. nongovernmental organization is facing closure in Uzbekistan.
The Justice Ministry says Winrock International violated Uzbek legislation by providing legal training to women and inviting experts from Ukraine and Kyrgyzstan.
Under its current charter, the NGO's mission is to help Uzbekistan's farmers.
The Uzbek authorities have forced many Western NGOs to close in recent months.
(Interfax)