EADS Discusses New Projects With Russian Firms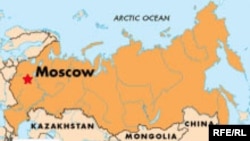 (RFE/RL) September 14, 2006 -- The European defense group European Aeronautic Defense and Space (EADS) today said it is in "high-level industrial discussions" on possible new joint investments and programs with Russian aerospace companies.
The announcement follows the acquisition by Vneshtorgbank of more a than 5 percent stake in the EADS.
EADS said the Russian state bank's acquisition will not lead to an increased Russian role within EADS itself.
(AP)