Five Russian Youths Sentenced For Killing Jewish Man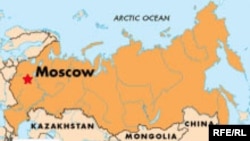 (RFE/RL) February 9, 2007 -- A court in Russia's Urals city of Yekaterinburg has sentenced five youths to prison terms of up to 10 years for the racially motivated killing of a Jewish man in October 2005.
Prosecutors said the defendants were drunk when they attacked the victim at a city cemetery and stabbed him with a metal cross.
The 21-year-old man died later of his wounds. Russia has seen an increasing number of racially motivated attacks in recent years.
(ITAR-TASS)