Roadside Bomb Kills Two Police In Afghanistan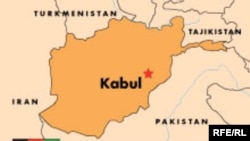 (RFE/RL) 27 January -- Afghan police says two policemen were killed and two wounded in Afghanistan when their vehicle was hit by a roadside bomb today in a restive southern province.
District police chief Haji Zaman blamed neo-Taliban guerrillas for the attack, which happened on a main road in Helmand Province.
Dozens of people, most of them civilians, have been killed in a wave of attacks across Afghanistan's south and east in recent months.
(Reuters)